Shared Branching

SMACU participates in the CO-OP Shared Branching Network. There are six locations in the Madison area, over 40 in Wisconsin, and over 5,600 locations nationwide!
ONLINE
Click icon for the online locator: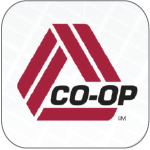 MOBILE
Download the app for shared branch locations:

TEXT
Text a Zip Code to 91989 to find nearby ATM and Shared Branch Locations.
SB = Shared Branch
SBX = Shared Branch Xpress
CALL
Call 1-888-SITE-CO-OP (888-748-3266) to find a location by telephone.
National Credit Union Shared Branches – Click here to find a location nearest you!
VISIT
You may use other locations around the country to perform transactions for your St. Mary's & Affiliates Credit Union Account.
You MUST have your ID and Account Number.
Shared Branching Locations
(Madison and Surrounding Area)
Madison Locations
Hours
Dane County CU
2160 Rimrock Rd
Madison, WI   53713
7:30am – 5:30pm    M-Fri
7:30am – 12:00pm  Sat
Closed  Sun
Dane County CU
709 Struck St
Madison, WI   53719
7:30am – 5:30pm    M-Fri
7:30am – 12:00pm  Sat
Closed  Sun
Dane County CU
3394 East Washington Ave.
Madison, WI 53704
7:30am – 5:30pm M-Fri
7:30am – 12:00pm Sat
Closed Sun
Heartland CU
5325 High Crossing Blvd
Madison, WI   53718
7:00am – 6:00pm    M-Fri
9:00am – 1:00 pm   Sat
Closed  Sun
Heartland CU
944 Williamson St
Madison, WI   53703
8:30am – 5:30pm    M-Fri
9:00am – 12:00pm  Sat
Closed  Sun
Madison CU
949 E Washington Ave
Madison, WI   53703
7:30am – 5:30pm    M-Fri
9:00am – 12:00pm  Sat
Closed  Sun
Madison CU
215 Martin Luther King Jr Blvd
Madison, WI   53703
8:45am – 4:30pm    M-Fri
Closed  Sat
Closed  Sun
Surrounding Locations
Hours
Dupaco Community CU
1100 E Business Hwy 151
Platteville, WI   53818
8:30am – 5:00pm    M-Fri
9:00am – 12:00pm   Sat
Closed  Sun
Heartland CU
1205 Joseph St
Dodgeville, WI   53533
8:00am – 5:30  M-Fri
8:00am – 12:00pm    Sat
Closed  Sun
Heartland CU
2200 Center Ave
Janesville, WI 53546
9:00am – 5:00pm      M-Fri
9:00am – 12:00pm    Sat
Closed  Sun
Heartland CU
1000 Ihm St
Lancaster, WI   53813
8:00am – 5:30pm      M-Fri
8:00am – 12:00pm    Sat
Closed  Sun
Heartland CU
105 Enterprise Dr
Verona, WI   53593
7:30am – 6:00pm    M-Fri
9:00am – 12:00pm   Sat
Closed  Sun
Dane County CU
In Super Wal-Mart
2151 Royal Ave
Monona, WI   53713
9:00am – 6:30pm    M-Fri
9:00am – 3:30pm    Sat
Closed  Sun